Open for adventure since 1981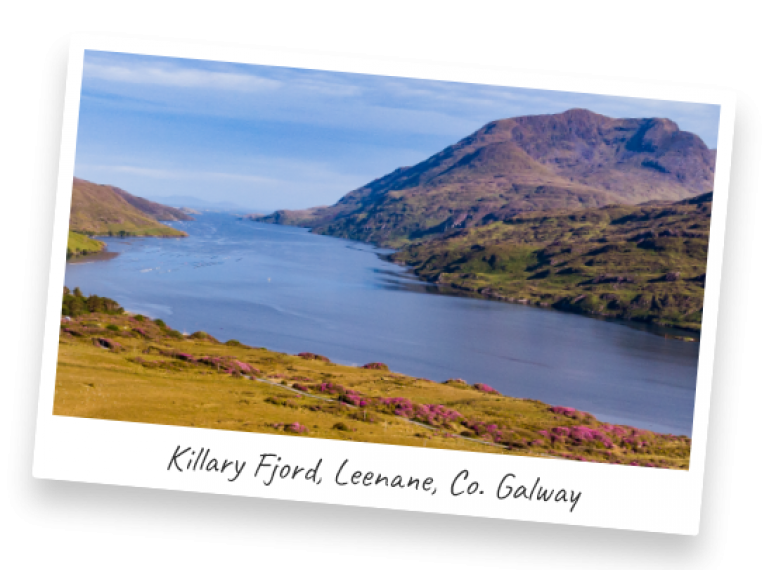 We are a family-run adventure and hospitality business based in the heart of Connemara. We have been welcoming adventurers, young and old, to this beautiful corner of Ireland since 1981.

We truly believe in the power of the outdoors and that everyone can connect with nature through adventure.
The Killary story begins in 1979. Mary and Jamie Young, already experienced sailors and adventurers, visited Killary Fjord and knew they had found the perfect place to settle and create an adventure business. The next generation of adventurers Ciara, Shane and Kim, were all born at Killary.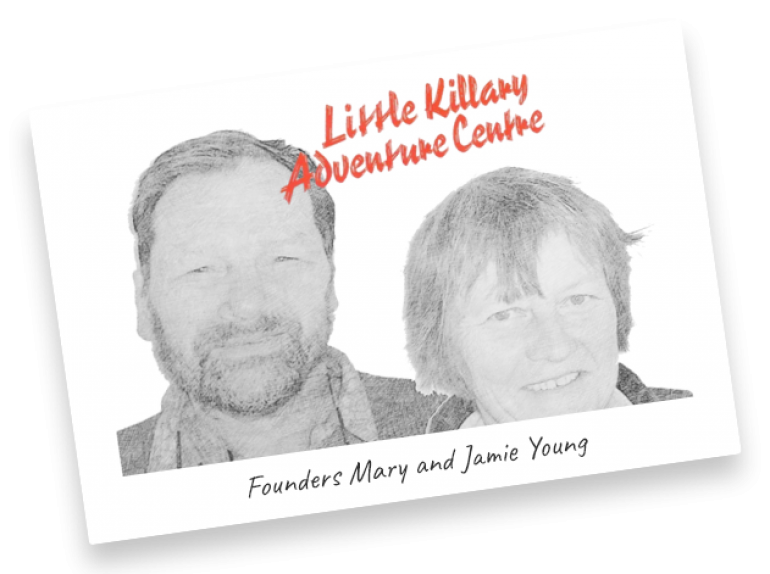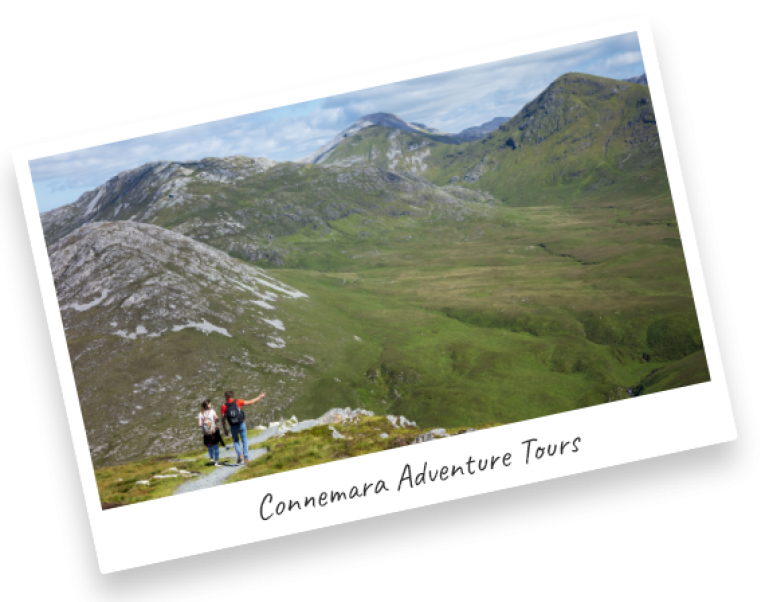 Little Killary Adventure Centre opened its doors in 1981 as one of the first adventure holiday providers in Ireland. Killary Corporate and Killary Tours (now Connemara Adventure Tours) evolved through the 1980s with outdoor team building programmes and adventure tours for groups from Ireland, the UK and beyond.

In the 1990s operations moved from the original Little Killary site to our current site just outside Leenane. We renovated Killary Lodge, an early 19th century country house on the shores of the fjord, operating it as an exclusive guest house until 2006, while expanding and developing our on-site adventure activities.
We built Killary Adventure Centre, our eco-friendly centre and accommodation base in 2000, and opened our doors in 2001.

In 2006 we ran our first adventure challenge event – the Gaelforce West Adventure Race - and subsequently launched Gaelforce Events, now market leader for adventure challenge races in Ireland.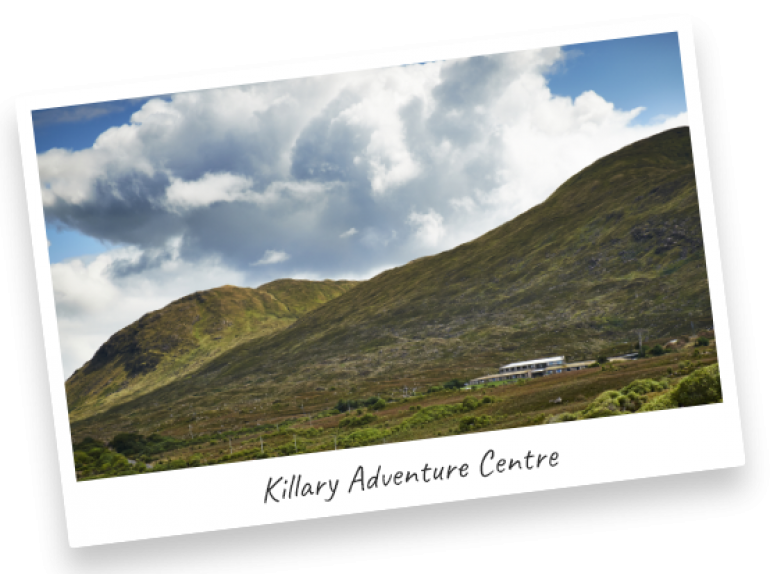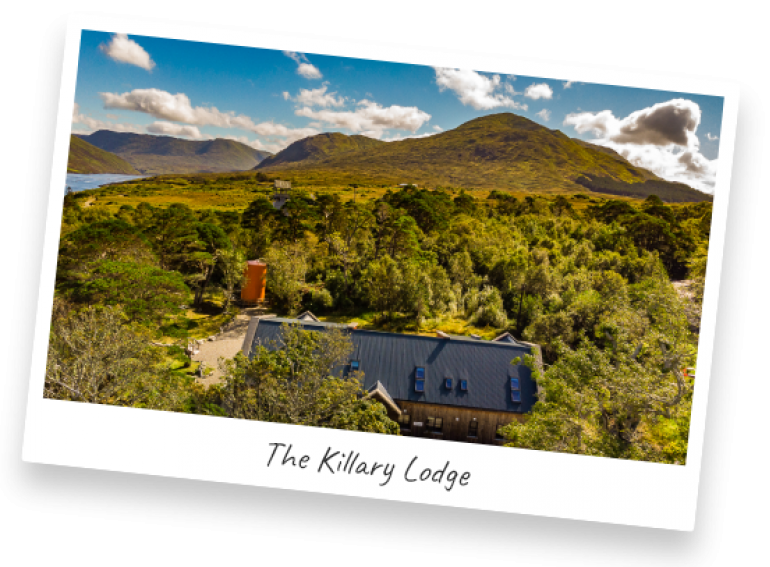 In 2018 we opened The Killary Lodge, a luxury self-catering 10-bedroom nature lodge. Beautifully designed inside and out, our stunning building hosts family gatherings, yoga retreats, corporate training sessions and small weddings for those looking for something a little bit different.
No two days are the same here, with visitors, groups and team members from around the world coming to Killary to live the adventure.

Over the years we have also been involved in adventure and challenge TV productions here at our Killary base, including the Gay Byrne Survivor Show, Noel Edmonds House Party, I'm a Celebrity Get Me Out of Here – Ireland and feature regularly on RTE's Ireland's Fittest Family.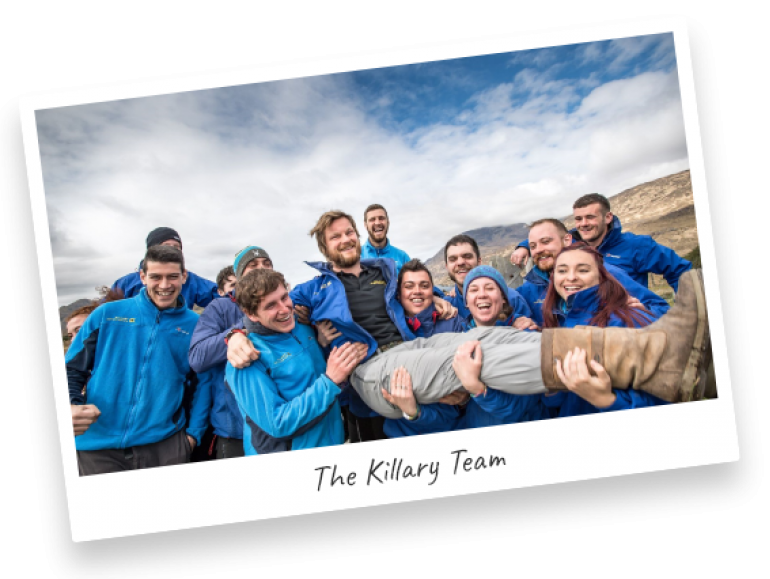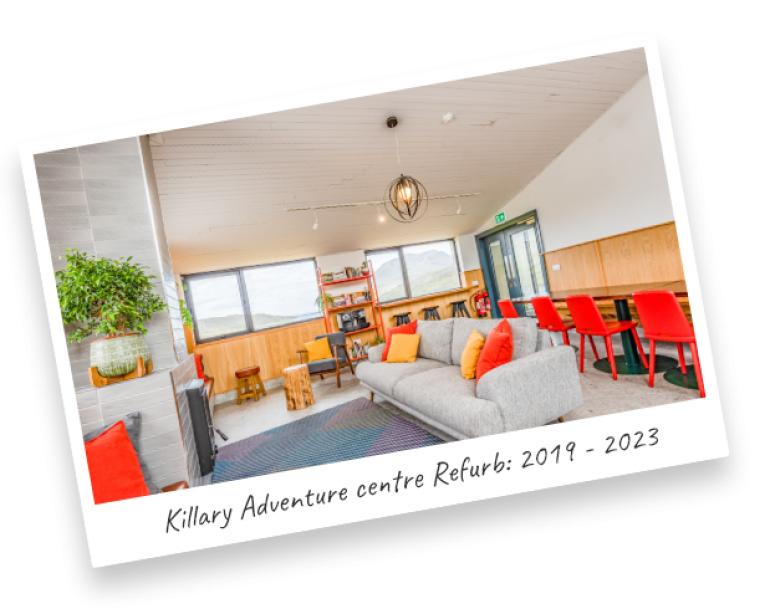 We continue to innovate, developing our activities and facilities across our 180-acre site, adding new races and challenges, always striving to offer the best of adventure and hospitality to our guests.

We are currently redesigning and renovating Killary Adventure Centre, giving it a whole new lease of life and continuing our work to achieve our goal of environmental sustainability.