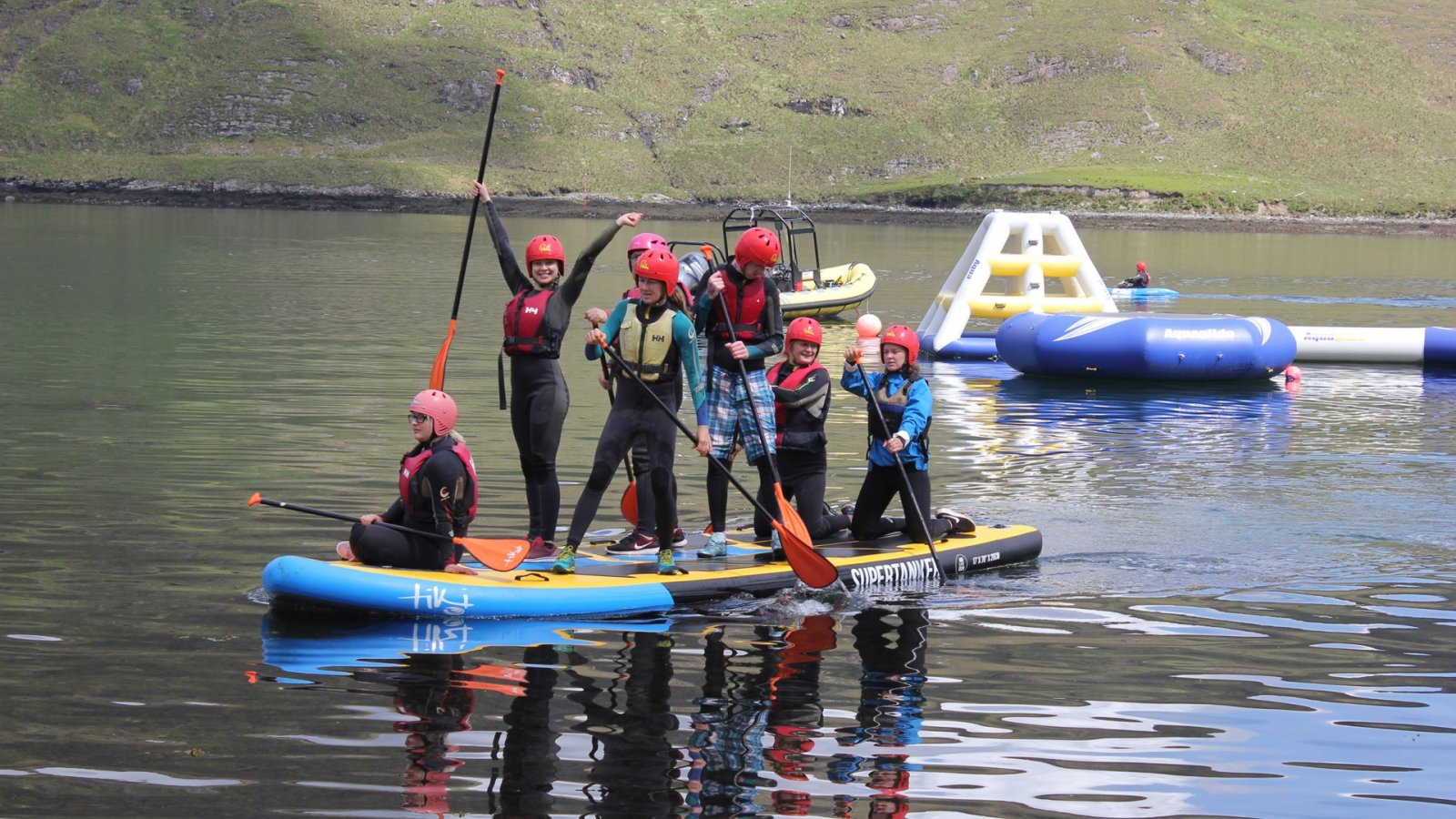 Giant SUP
Big Fun! Why paddle alone when you can have loads of fun with all your friends or family on one giant paddleboard!
Suitable for:
All those aged 8 years and over. Popular with schools, youth groups, Stag/Hen groups and families.
What is involved:
Each board can take up to 25 people depending on age and size, however on a normal day there will be approx. 8-10 on there. The fun is endless as you work as a team to get your rhythm, play games and have races! Check out the picture gallery which gives you an idea of what Giant SUP is, we will have more photos of the Giant SUP's on the Fjord Spring 2019!
Recommended combinations:
Popular on its own or in combination with Gorge Walking or Kayaking. Make this a full day programme by choosing from our land-based activities for the second half of the day.
What to bring:
You will need to bring a swimsuit, towel, old runners to wear in the water and warm clothes for afterwards. We will provide you with a wetsuit, helmet and buoyancy aid.
Check out our activity rates here